The Key Elements Of Training A Bird Dog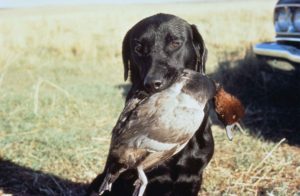 If you go bird hunting, you need to train your dog to retrieve the bird correctly. However, many bird dog owners do not teach their dogs accurately, and this can lead to significant problems. There are crucial elements to the training of a bird dog that you need to know about to ensure your dog is safe and that it retrieves your birds correctly.
Focus On Obedience
Many bird dog owners do not place enough emphasis on obedience and steadiness when they train their dogs. It is essential that you take the time to educate your dog in obedience and non-retrievals. Non-retrievals are when a bird or dummy falls, and the dog does not run to get it. The trainer or another dog should get the bird or dummy at these times.
Most owners will train their dog to retrieve before doing anything else. This is incorrect as you will spend hours training your dog to recover only to end up trying to break this habit when teaching obedience. Teaching obedience first will ensure that your dog can listen to you and will not run off for retrievals when you do not want them to.
Coming On Command
When you are obedience training your dog, you need to ensure that they can come on command. If your dog is unable to do this, you should not take them out hunting with you. If you have a dog that is trained to come on command, it will listen to any direction that you give him.
To determine if your dog is well trained in coming on command, you need to give this command while they are distracted. If a distracted dog can follow commands, they will be able to do the same out in the field when you are hunting. To test this, you will need to wait for the opportune moment such as when the neighbor's cat is walking past before issuing the command to come.
Reconsider The Use Of An Electric Collar
Electric collars are used by many hunters to train their dogs, but they can create more problems than they solve. When it comes to the use of shock collars, you should only use one if you can train your dog without one as well. If you rely solely on the collar for training, you will have problems because the collar does not impart knowledge or skill to the dog or the trainer.
Most people use electric collars to try and solve fundamental obedience problems. When this happens, they end up not solving the problem and making their dog scared of them or more aggressive. This is why you need to seriously consider the use of an electric collar when you are training your dog.
Consider The Breed Of Dog
Not all dog breeds should be used as bird dogs, and many people do not realize this.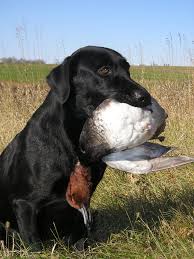 Labradors are one of the best kinds for bird hunting because they are genetically predisposed to have a soft mouth and offer good delivery to hand. This is why you need to think about the breed of your dog before you start training them.
If you have a dog breed which is known to have behaviors such as dropping birds, running off with the birds or mouthing birds, you should reconsider training them. While it is possible to teach these dogs to be excellent retrievers, their puppies will exhibit these behaviors. This will make it hard to keep a good line of hunting dogs.