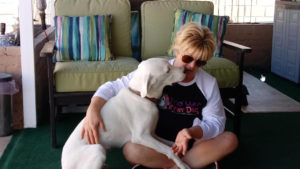 Scottsdale, Arizona is a beautiful place not only to visit but to live. If your family resides or is planning to move there and you have a furry friend who needs to be trained, then you may be interested in some Scottsdale dog training options. The good news is that there are plenty to choose from. Here are things to consider when deciding upon the canine instructor you need.
Type of Training
The first question is what kind of instruction does your dog require. Is your pup in need of learning to sit and stay or is he in need of something more advanced? Are you looking for specialized training in a specific behavior? Here are some areas that you can get your dog trained in:
basic obedience
agility
snake training
frog training
protection
stop barking
leash reactivity
Price
Another item to consider is the price you are willing to pay for your canine's training. When thinking about this, it is important to remember that this exercise should be considered a lifetime investment. What price are you willing to pay to have quality training by a well-qualified professional? PetSmart offers some very affordable simple basic training classes that may be perfect for your needs. You could also pay a little more and get one-on-one personal instruction from a qualified trainer.
You or a Trainer to Train Your Dog
There are dog training options in Scottsdale where you meet with an instructor who will help you learn how to work with your pup to train him. There are also options where you can leave your beloved pet for a week or more with the trainer at the training facility. While there, the trainer will train your dog, and when you pick him up, he will know all of the commands. You just need to reinforce that instruction by continuing to use those commands with him. Arguably, there is a greater bond between an owner and his dog when the two of them work together through the dog training process. Time and availability to work on that training is a must for that bond and training to work.
Reviews
If you want to find the best Scottsdale dog trainer, taking a look at some reviews of the business and trainer would be a good idea. There are several places you can find reviews of a dog training business. Yelp, Google My Business, and Facebook pages are some of the most popular sites to see those reviews.
Yelp, Google My Business, and Facebook
Read through the reviews and see what customers have to say about their experience working with the instructor and business. Consistent five-star ratings are always a plus, but it is important to note that the review processes of these sites are perfect and all of them can be manipulated. Some good reviews can be left out, such as what occurs on occasion as a result of Yelp's algorithm. And there are services available that you can purchase good reviews from. In the Google My Business reviews, competitors can also leave bad reviews and encourage others to do so as well even though they have never worked with the business. These are things to keep in mind when looking at business reviews of dog training facilities and companies. With Facebook reviews, the owner has more control over what reviews can be seen.
Technique
There are a variety of training techniques that Scottsdale trainers offer as well. You can find balanced trainers, trainers who use clickers, positive reinforcement instruction, and those who use more forceful hands-on approaches. Choosing the right technique to use to train your canine depends on what you want from your dog, his or her behavior, and ultimately what works to help him learn. There are advocates for all of the various appropriate training approaches. You'll want to read up on the varied techniques a dog trainer uses to find out which one would work best for you.
In-Home or at The Facility
Another option available from Scottsdale canine instructors is the ability to come to the training facility to train your dog or have the trainer come to your home. This option is more about convenience than necessity. For the most part, the teaching can occur either place regardless of what you are trying to teach your dog. The only caution to be aware of is that there may be a higher price associated with the convenience factor.
This information provides a comprehensive list of the things you'll want to check on when it comes to having a trained pet. The good news is that when it comes to dog training, Scottsdale has numerous options that will meet all of your needs.